The Landings of Chestnut Grove's Executive Director Angela Wheeler opens up about her career journey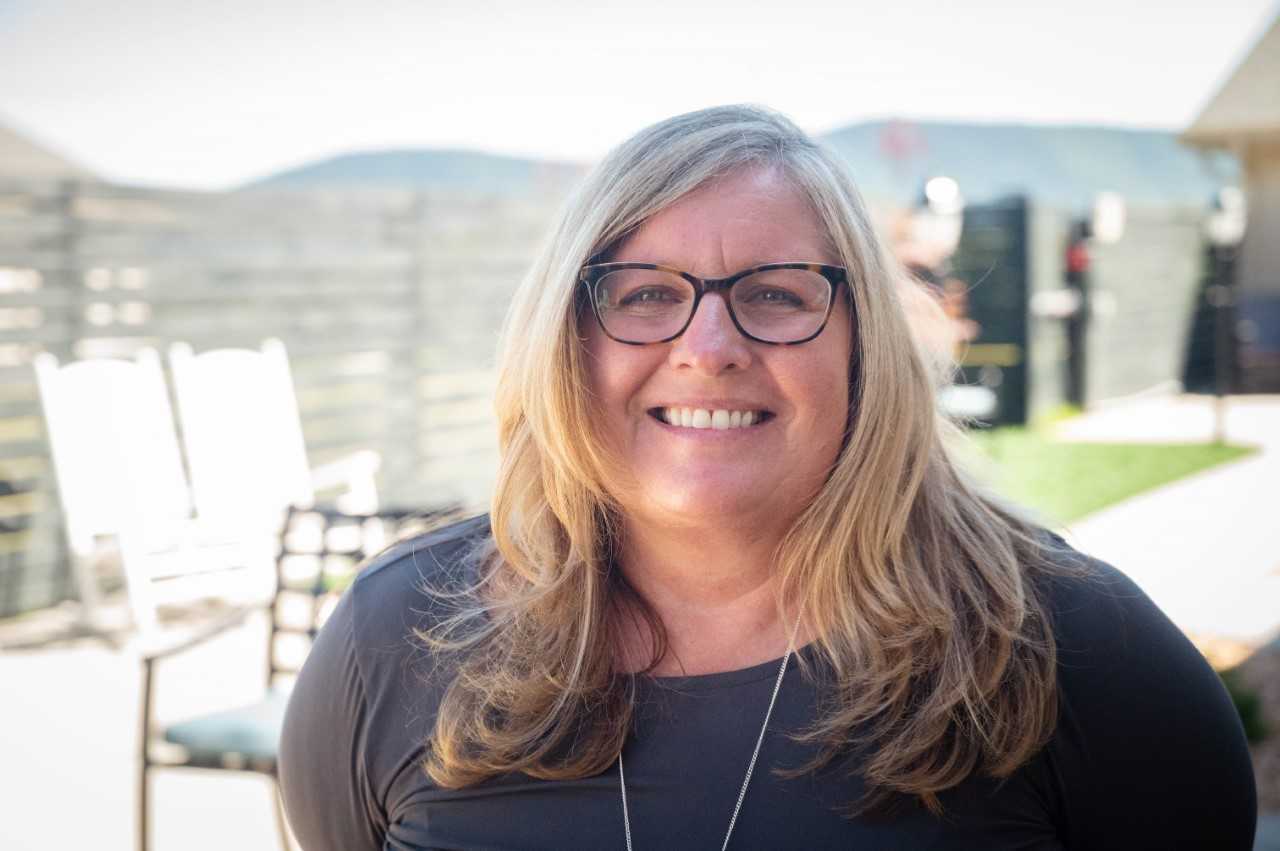 Angela Wheeler is called to serve seniors, and she's dedicated her life to that purpose.
Her journey began when she got started in the medical field when she was a high school student.
"I was a CNA (Certified Nursing Assistant) at 16," Angela explained. "I worked in skilled nursing facilities during the summers and learned all I could."
She worked with veterans of World War II, Korea, Vietnam. She worked with women who had raised children and grandchildren. She grew to love her residents. They would share their wisdom and wit with her as she cared for them.
"I loved taking care of people and I loved listening to their stories and their histories," Angela said. "I realized that if they didn't have visitors — and many of them didn't — they'd have no one at all to talk to if I didn't take the time to spend time with them and listen."
Her career took a turn as she started her family. From the early 90s until 2008 she worked in business administration. She was the executive assistant to the CEO of a hardwood flooring company where she learned business and customer service skills. But she realized she belonged in health care for seniors.
In 2008 she enrolled in nursing school. She took a CNA job on third shift and attended nursing school classes at night. She graduated from Forsythe Tech in Winston Salem.
"It was the hardest thing I've ever done," she said.
Angela took a job as a third shift CNA at a skilled nursing facility. Three months later she was promoted to supervisor. Three months later she was the Resident Care Coordinator. Three months later she was running the building.
"I knew that I wanted to run the building to make sure that it was right — I could reach more people that way," she said. "It feels like this is my calling, and I've been working in this capacity since 2012."
It was that drive that led Angela to become The Landings of Chestnut Grove's Executive Director. When she met The Landings' staff it sealed the deal and she decided to take the helm.
"On July 1 I came here to run The Landings of Chestnut Grove," she said. "I'm selective about who I choose, but I love the residents and I wanted to become their family — and the staff here are great — I'm proud to call them my 'work family.'"
When a senior, or a loved one, makes the choice to move into an independent, or assisted living community it can be a tough decision. Angela knows that firsthand having helped her parents transition into a senior living community. She's been there, and she's diligent about guiding families who are going through the process.
One thing that makes the transition easier at The Landings of Chestnut grove is the fact that there are so many connections among the residents and the staff.
"There are people here who knew each other before they moved into The Landings. They come for a tour, and they see familiar faces among the residents, the staff, and the families of the residents. Their grandparents knew each other. They have these intergenerational connections," Angela said. "The socialization, the laughter I hear every day, these people have known each other for generations, and that brings me joy every day."
One of The Landings of Chestnut Grove's very first residents was David Carpenter. He and his wife moved in January of 2022. He spent 45 years in industry in the Sparta area and became an Alleghany County commissioner. He was one of the driving forces that worked hard to bring The Landings to town because he understood the deep need for a community like this in the area. And he's loving his new home.
"I don't think there could be a better place than The Landings of Chestnut Grove," David said. "Leadership is so important, and we're blessed to have Angela here. We could never hope to be treated any better than we have been here — and I've been telling people all the way to Virginia about The Landings of Chestnut Grove and that they should move here."